Starkey seem to be getting all "holistic health" with this next series launch and why not. It's becoming more documented that poor hearing leads to all kinds of other mental and physical health problems. Ergo, welcome to the next generation of wireless hearing technology, "where better hearing health and wellness are made possible." Z Series is Starkey's newest full family of wireless products and are designed to enhance your hearing experience in a variety of listening environments because, "when you hear better, you live better".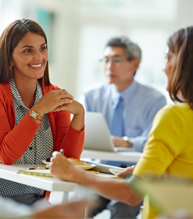 Previous to Z Series™  there was the 3 Series which was in many professionals' opinions only a small upgrade from the Wii Series. This time it's different with many features you'll appreciate as you participate in an active lifestyle. At the core of Z Series is the new 900sync™ Technology. This groundbreaking technology provides consistent performance in challenging environments like noisy restaurants, parties or outdoors. Z Series addresses noise, preserves speech and provides carefree connectivity to SurfLink® accessories so every experience is a pleasant experience.
The table below displays the new features and benefits that can be found in the new range. There are three technology and price points within the range; the i110 has 16 channels; the i90 has 12 and the 'i70 has 8. To discuss which one is right for you, just call The Hearing Lab for professional advice.
Z Series Features:
You Want:
Z Series Delivers:
To hear comfortably in challenging environments
Acuity Directionality, designed to improve speech audibility in difficult listening situations along with Speech ID*.
Improved high-frequency hearing
Technology that replicates high-frequency sounds like women's and children's voices into lower frequencies so they're easier to understand.
A comfortable, personalized listening experience
Sound comfort technology designed to provide distortion-free listening comfort for loud sounds while ensuring ultimate clarity for soft sounds.
No buzzing or whistling
Starkey's best-in-class feedback cancellation system providing feedback-free, comfortable listening all day long.
Durable, dependable hearing aids
HydraShield®2, our pioneering water and wax repellent moisture protection system to ensure durability and dependability.
Customizable Tinnitus Relief
Advanced Multiflex Tinnitus Technology integrated into Z Series to bring relief to those who suffer from ringing in the ears.
Better wireless streaming
Groundbreaking technology that provides consistent wireless performance in noisy restaurants, parties or sporting events utilizing SurfLink® Mobile 2 and SurfLink accessories.