Oticon Tinnitus Sounds App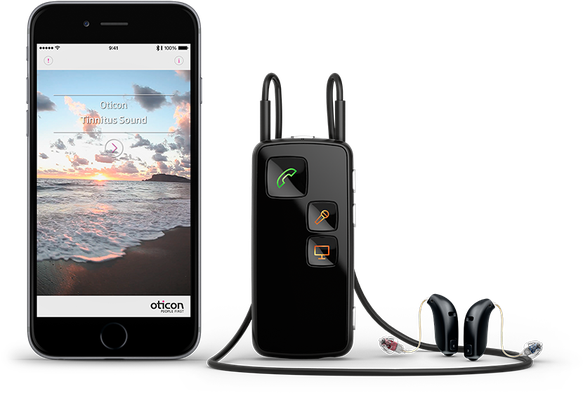 Before we begin out review, it is important to know that this tinnitus relief app can be used, like most others, with earphones and does not require hearing aids although the combination of both often gives a better result. Add this to any counselling from your audiologist and you've got a strong chance of beating your tinnitus.
Oticon Tinnitus Sound app presents a selection of sounds to decrease the annoyance of tinnitus, to provide temporary relief. We found that it had a decent selection of pre-installed sounds but you can fairly easily add your sounds too.
This type of sound therapy is central to many tinnitus management strategies because sound helps to shift attention away from tinnitus and this app allows you to create a Sound plan. Sounds can be organized according to sound type (soothing, interesting or background sound) or according to situations when a particular sound or sounds are preferred. We found this extremely easy to set up.
The app is targeted towards people diagnosed with tinnitus (>18 years old). Tinnitus Sound app is a tool intended to generate sounds to provide temporary relief to patients suffering from tinnitus as part of a tinnitus management plan provided by a Hearing Care Professional familiar with the diagnosis and management of tinnitus.
The app includes two exercises to help you relax and stay calm. The breathing exercises we didn't really understand because it just tells you when to breathe in and breathe out. However, the muscle relaxing exercise was useful and I particularly, felt less stressed at the end of it. My tinnitus had all but gone and it lasted for a number of hours. The app is intended to be used with Oticon wireless hearing tinnitus aids connected to Oticon Streamer Pro or directly with the Oticon Opn hearing aids. However, it will work equally effectively with any hearing aids that can connect to the device with the app.
Author: Paul Nand